Cordillera Peoples Alliances
2009
Indigenous peoples are among the oppressed peoples in the country. They have been neglected, exploited and deceived. For so long they bore the brutal violence of a state pursuing the interests of foreign plunderers. Cordillera cradles the struggle of indigenous peoples to assert their autonomy and self-determination of various tribes who dwell in its beautiful and rich mountains and valleys. Cordillera People's Alliance (CPA) was born out of the desire to free itself from the continuing pillage and rape of their ancestral homes, culture and freedom.
The Cordillera Peoples Alliance (CPA) is an independent federation of progressive peoples organizations, most of them grassroots-based organizations among indigenous communities in the Cordillera Region, Philippines. CPA is committed to the promotion and defense of indigenous peoples' rights, human rights, social justice, and national freedom and democracy.
CPA is especially committed to defend the ancestral domains of the Cordillera indigenous peoples against usurpation; protect and nurture the resources of these domains against plunder, degradation and destruction; strive for people's equitable access to and benefit from such resources; and fight for the Cordillera people's self-determination.
The survival, development and welfare of indigenous peoples strongly depend on the nurture and management of the environment and the patrimony of the people. CPA's DLLR-Defense of Land, Life and Resources – covers major environmental issues such as mega dams, large-scale mining, and climate change.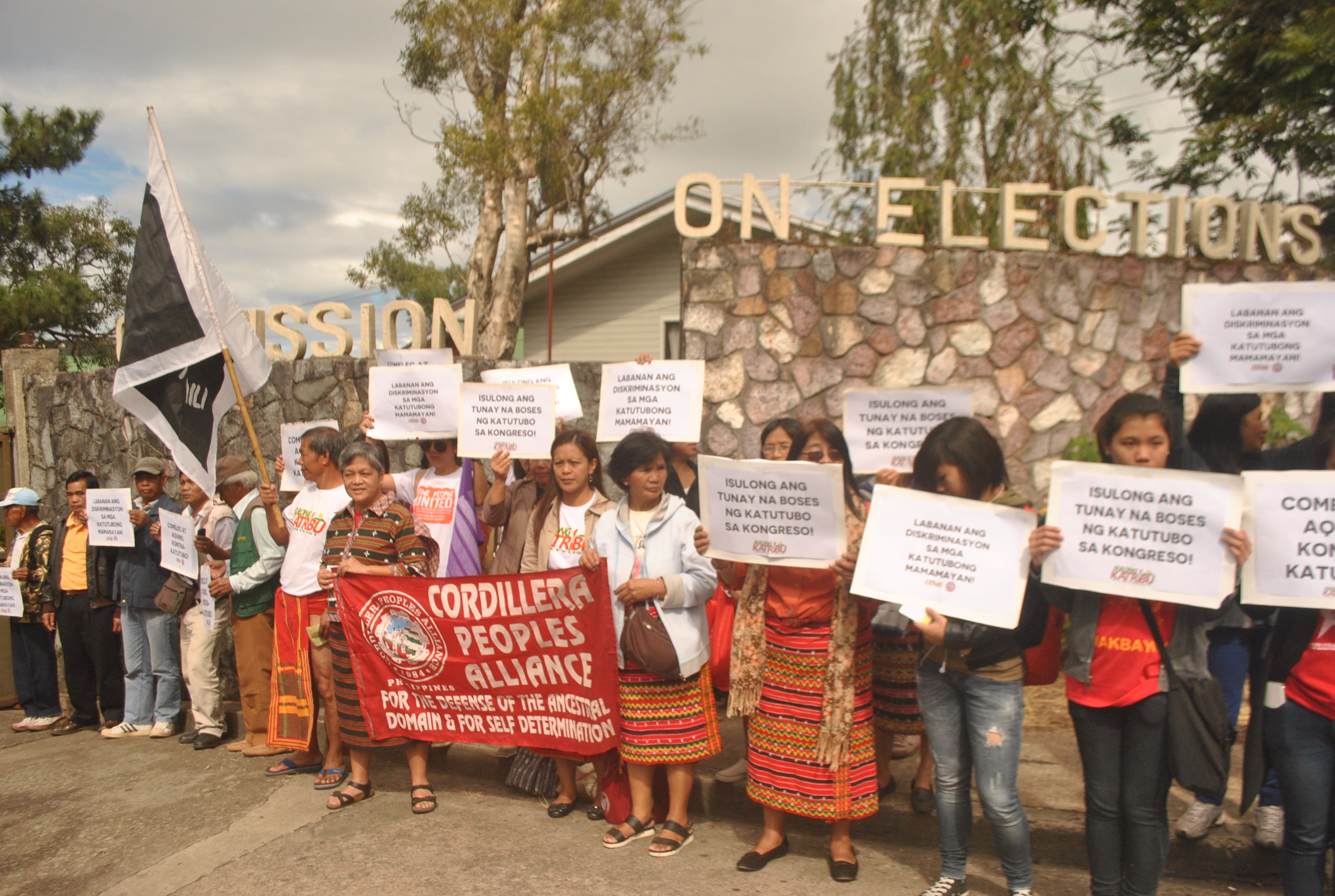 Through CPA's efforts, the Chico Dams project was finally suspended in 1987. Though the San Roque Dam would be commissioned years after, the campaign against it generated much local and international awareness on the issues of mega dams. Concessions were also achieved for the affected communities. The San Roque Dam, however, is not yet a closed issue as CPA con- tinues to oppose it and other proposed mega dams in the region.
Campaigns against destructive large-scale mining were launched, particularly against the open pit mining of Benguet Corporation. This caused the closure of company operations in the mid-1001s Beginning 2001, the Save the Abra River Movement (STARM) exposed the de struction caused by the Lepanto Mining Company on the Abra River ecosystem and on the health and livelihood of residents of downstream villages.
In 2008, CPA started an advocacy program on climate change for people to better understand the environmental situation not only at the national and global scene, but specifically in the Cordillera region. CPA's more than two decades of experience has gained for it the prestige and recognition of being at the forefront of the indigenous peoples' and environmental struggles.
>